UN secretary-general has described the current situation for civilians in the midst of Syria's civil war as "Hell on earth".
With a constant stream of bombing raids taking place in eastern Ghouta, the remaining medical professionals and doctors are struggling to keep up and treat the steady growth of patients and civilians needing medical attention. A number of the bombing raids have targeted medical facilities.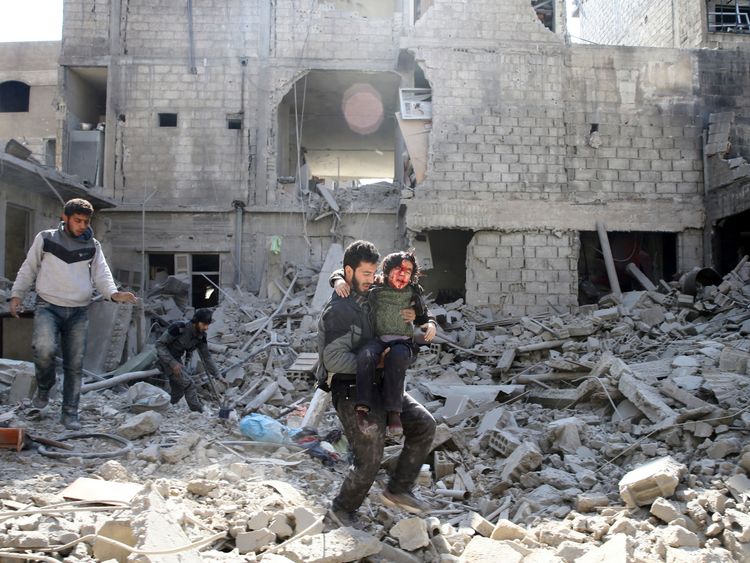 Image: news.sky.com
The United Nations Children's Fund released a blank statement on February 20 in a bid to convey the desperate situation faced by the children, stating "No words will do justice to the children killed, their mothers, their fathers and their loved ones".